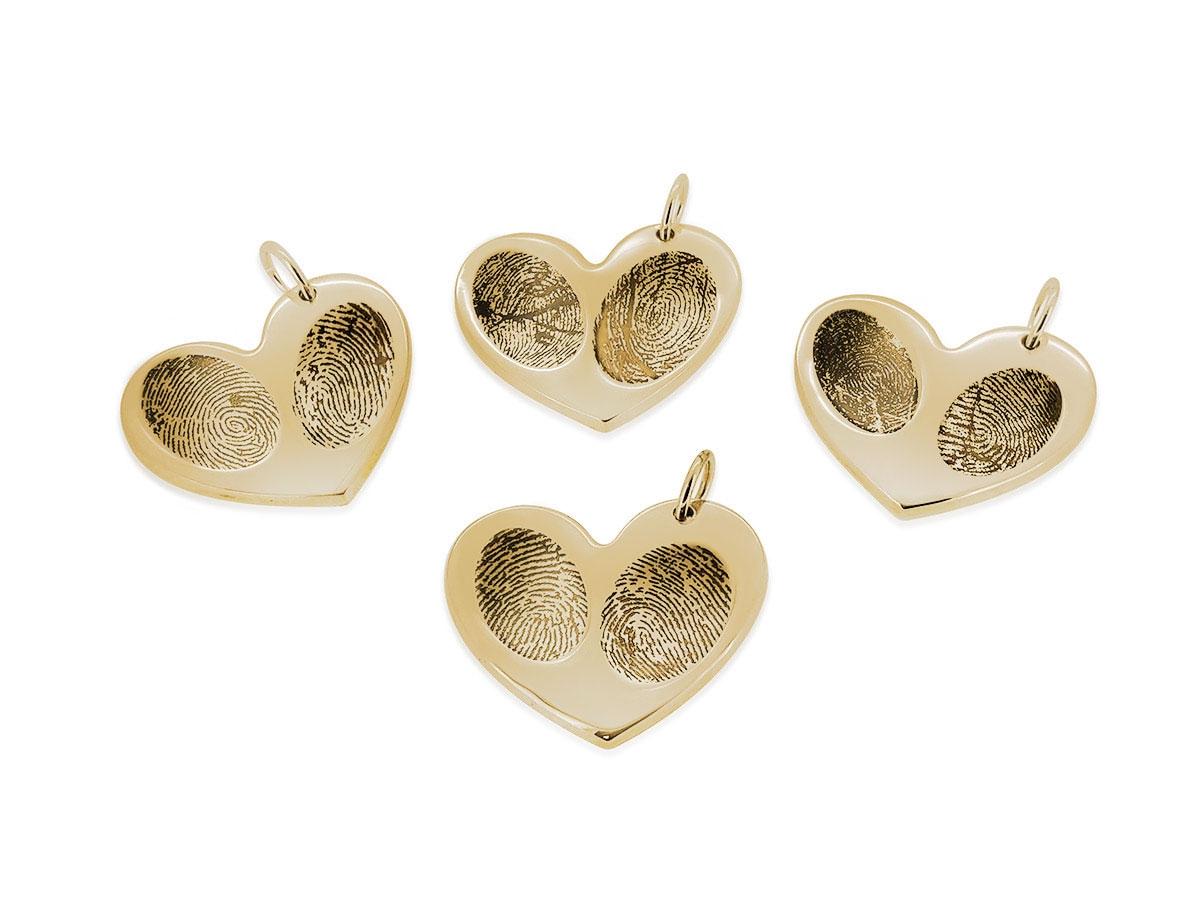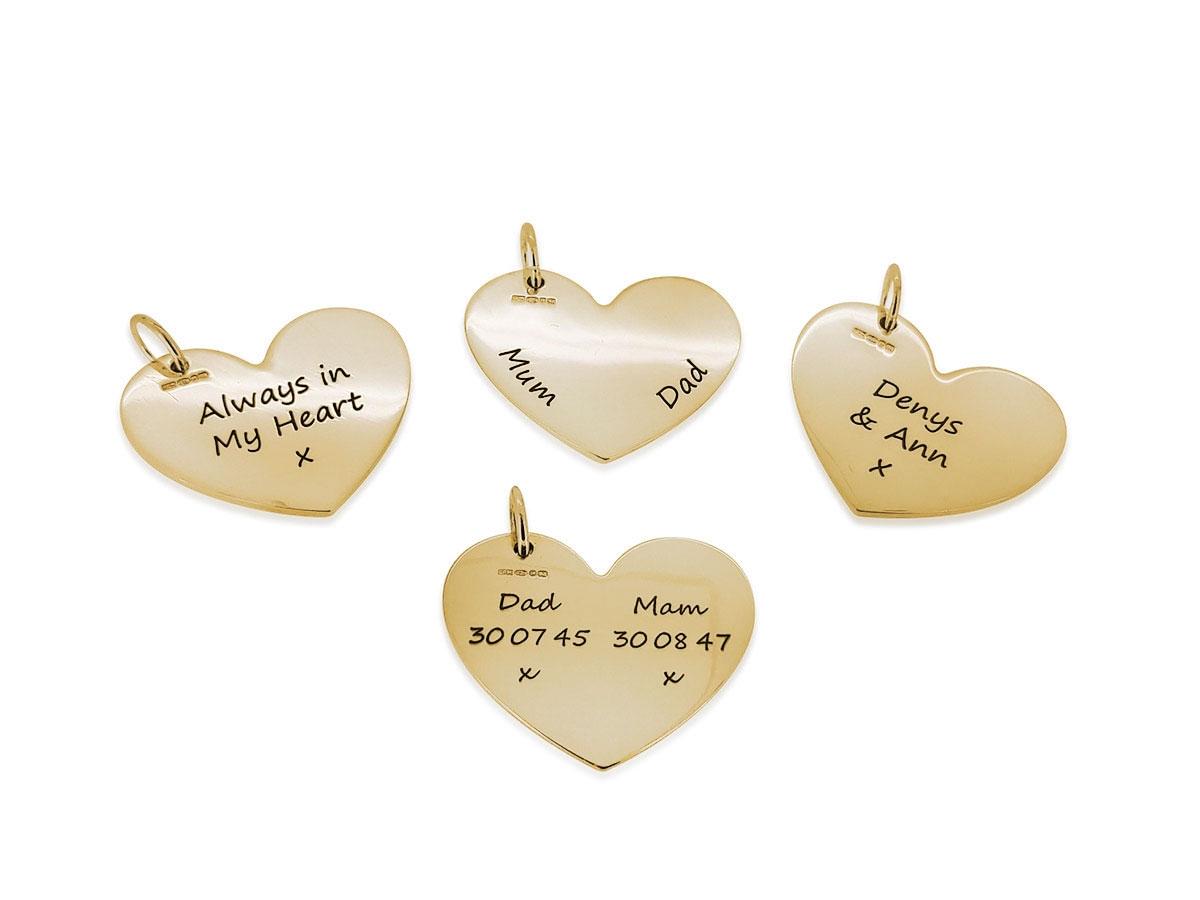 arrow_drop_up
arrow_left



arrow_drop_down
arrow_right
9 Carat Yellow Gold Heart Bracelet with Double Print.
Capturing 2 fingerprints
Select Options for Pricing
Customise
2 Individual fingerprints captured beautifully in a solid, hallmarked, 9 carat yellow gold pendant attached to a 9 carat yellow gold bracelet. The heart shaped double fingerprint pendant enables you to capture inscription on the back of the pendant only. A 20 character inscription is included in the price. Longer length inscriptions can be purchased when customising your order. Bracelets are available in various lengths.
Please follow the link to see our recommendations regarding inscription length and layout Inscriptions Advice